Inspiration
Opera Prima owes its name to the Tuscan cradle that gave rise to the brand: Lucca . The city is famous throughout the world for its architecture and cultural and artistic excellence.

An example? The composer Giacomo Puccini is considered one of the greatest and most significant opera composers of all time.

Opera Prima is inspired by Puccini's operas and more generally by music in which brass has always had a primary role.
Opera Prima is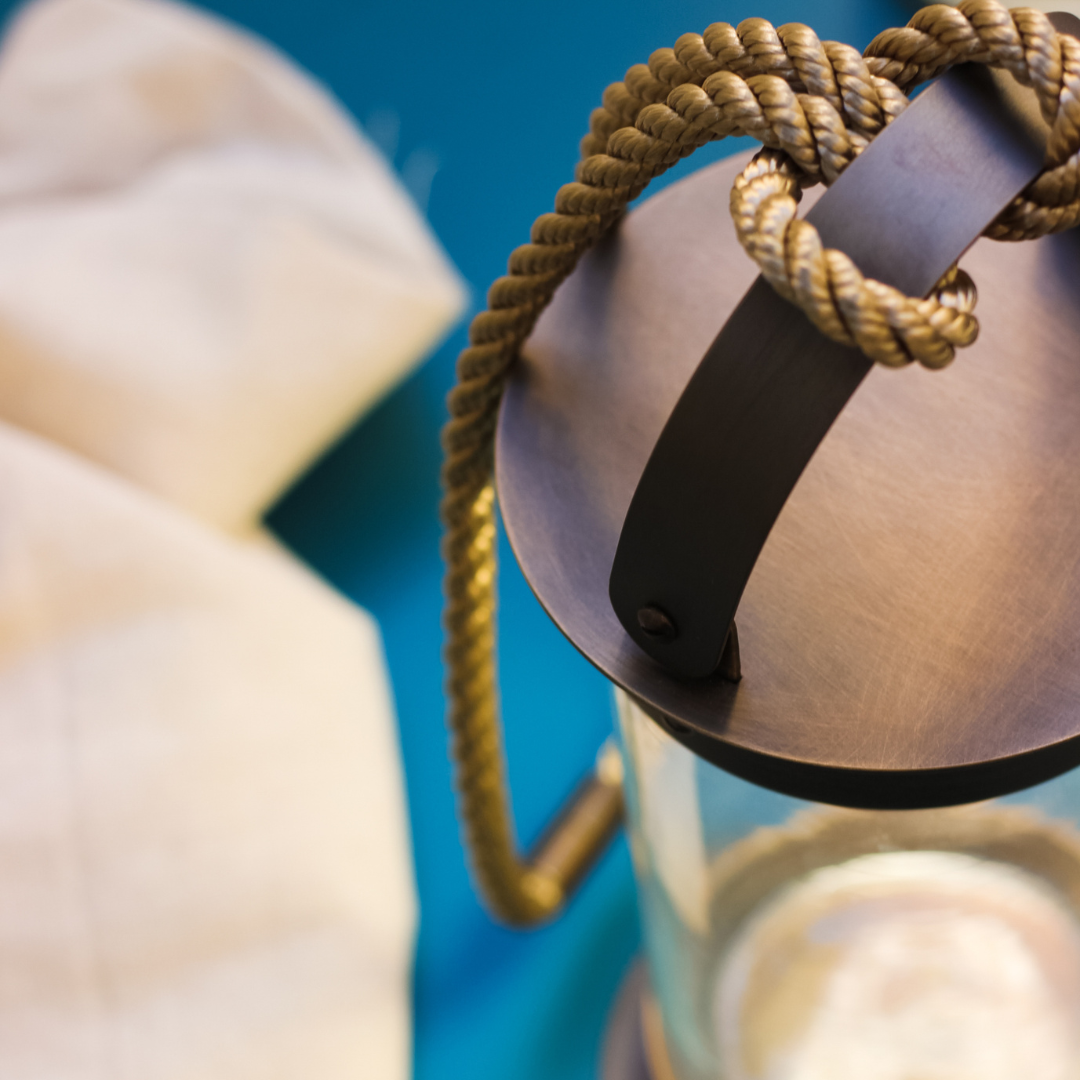 MATERIAL
Opera Prima is a brass lamp/lantern. This material traditionally used to make furnishing accessories offers hardness , corrosion resistance and flexibility , all ideal characteristics for indoor but also outdoor lighting. And let's face it, it's extremely beautiful !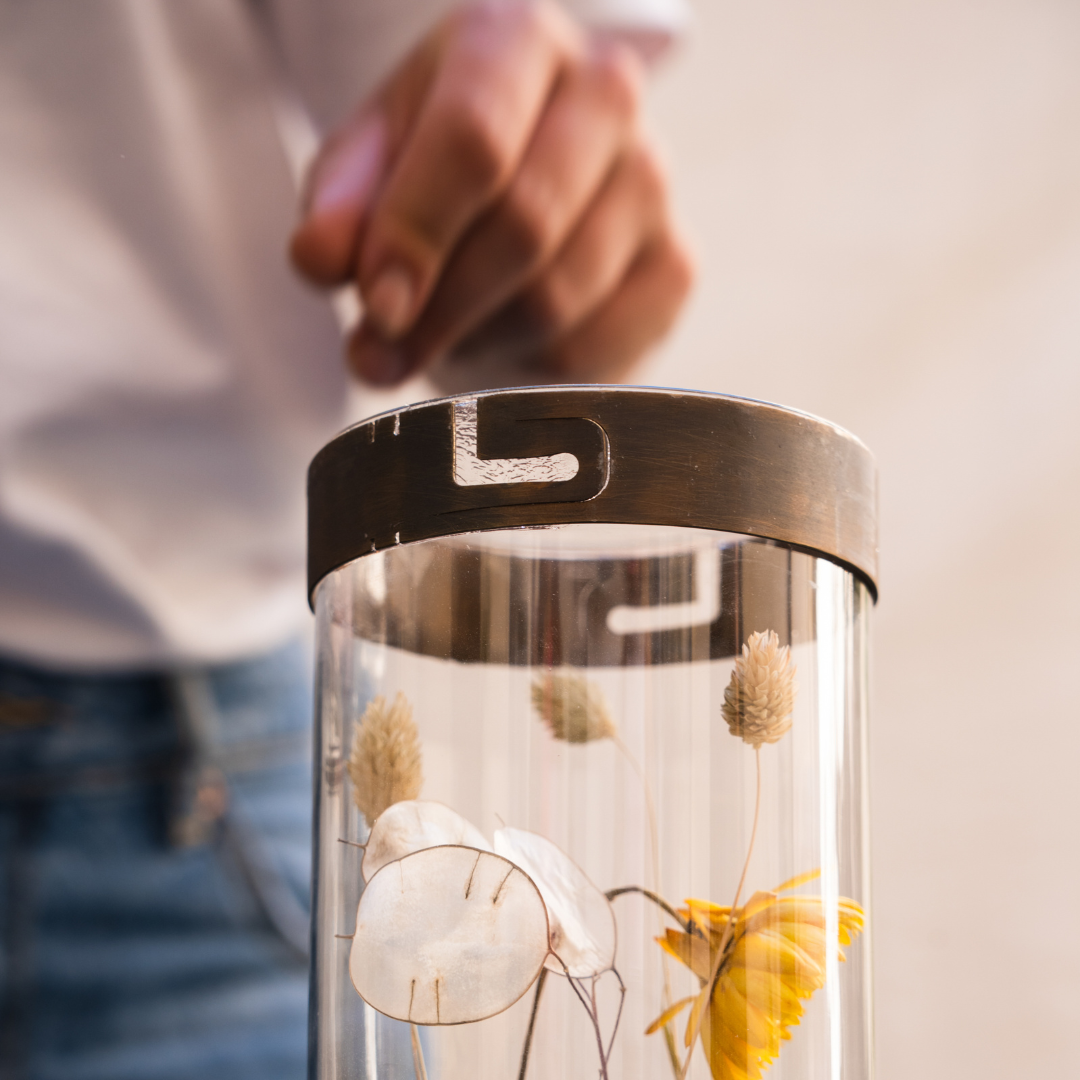 TECHNOLOGICAL
Opera Prima has a LED light source dimmable in three intensities . This will allow you to have a bulb with a longer life cycle as well as having an adjustable light intensity according to your needs. The light autonomy of the lamp is 8 hours if used at the lowest intensity, 6 hours for the intermediate one, 4 hours for the highest one.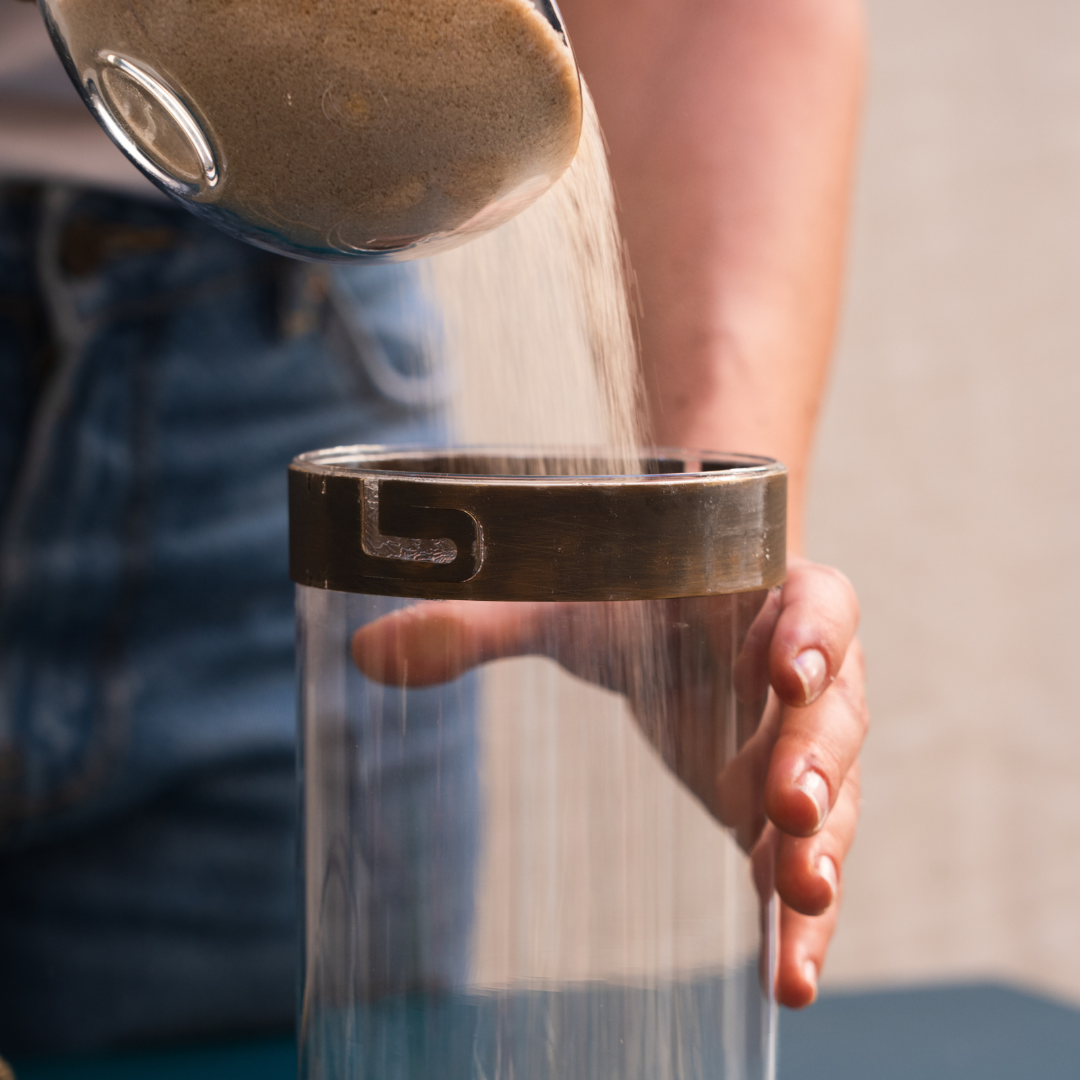 DYNAMICS
Opera Prima is a lamp that likes movement because it is wireless . It also wants to encompass your creativity , your memories, your being and gives you the opportunity to personalize it with what you like most.
You can bring it to illuminate summer dinners outdoors or indoors without needing a nearby socket .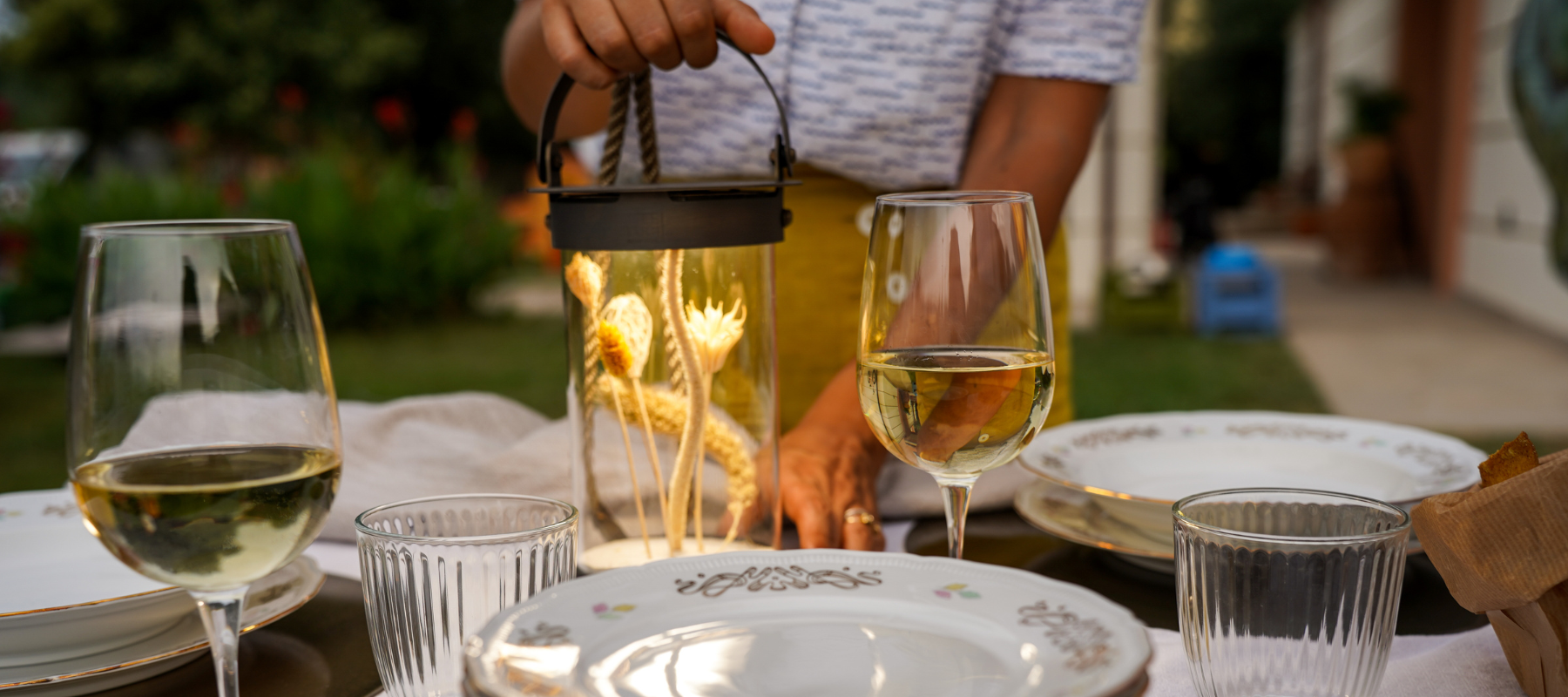 Sustainable
We care about our planet. This is why, starting from the packaging, Opera Prima is made up of materials made to last over time. One metric to measure sustainability is life cycle. The shorter it is, the more serious the environmental impact will be. Here is in detail why our materials are sustainable: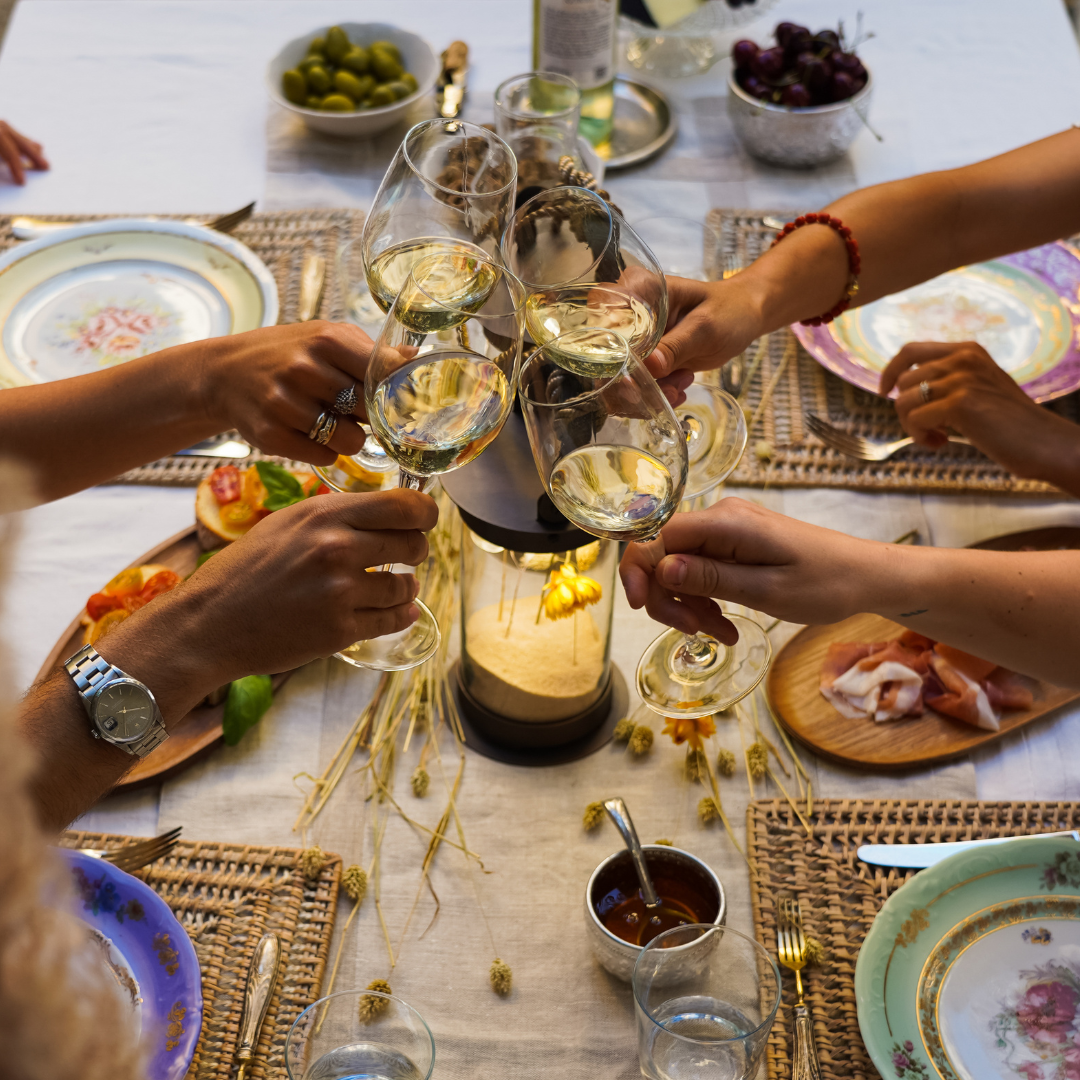 Convivial
The wireless table lamp capable of containing your ideas and your memories. And brighten everyone's smile!
How does it work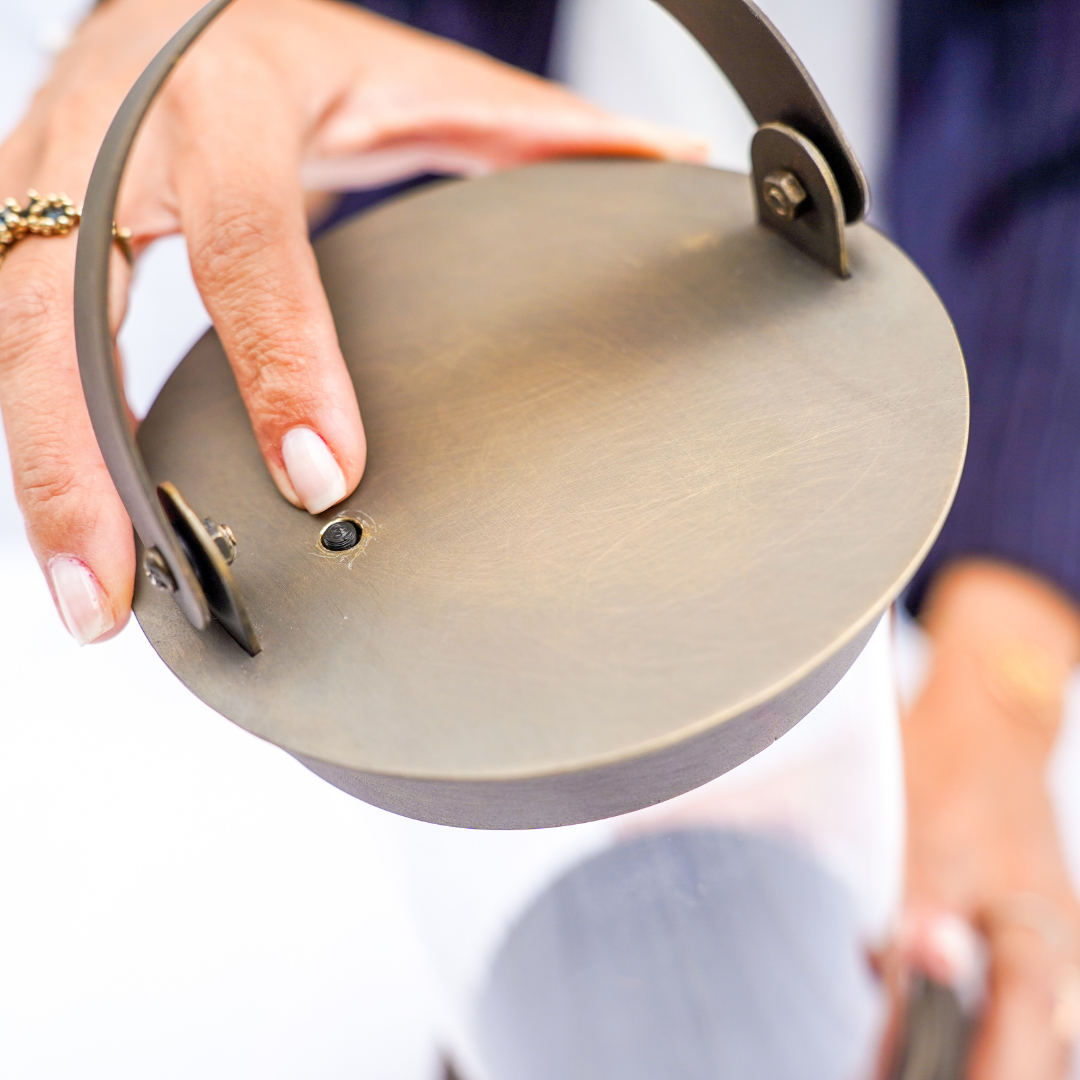 You open
After taking the lamp out of the package, open the lamp by pulling out the hat via the bayonet opening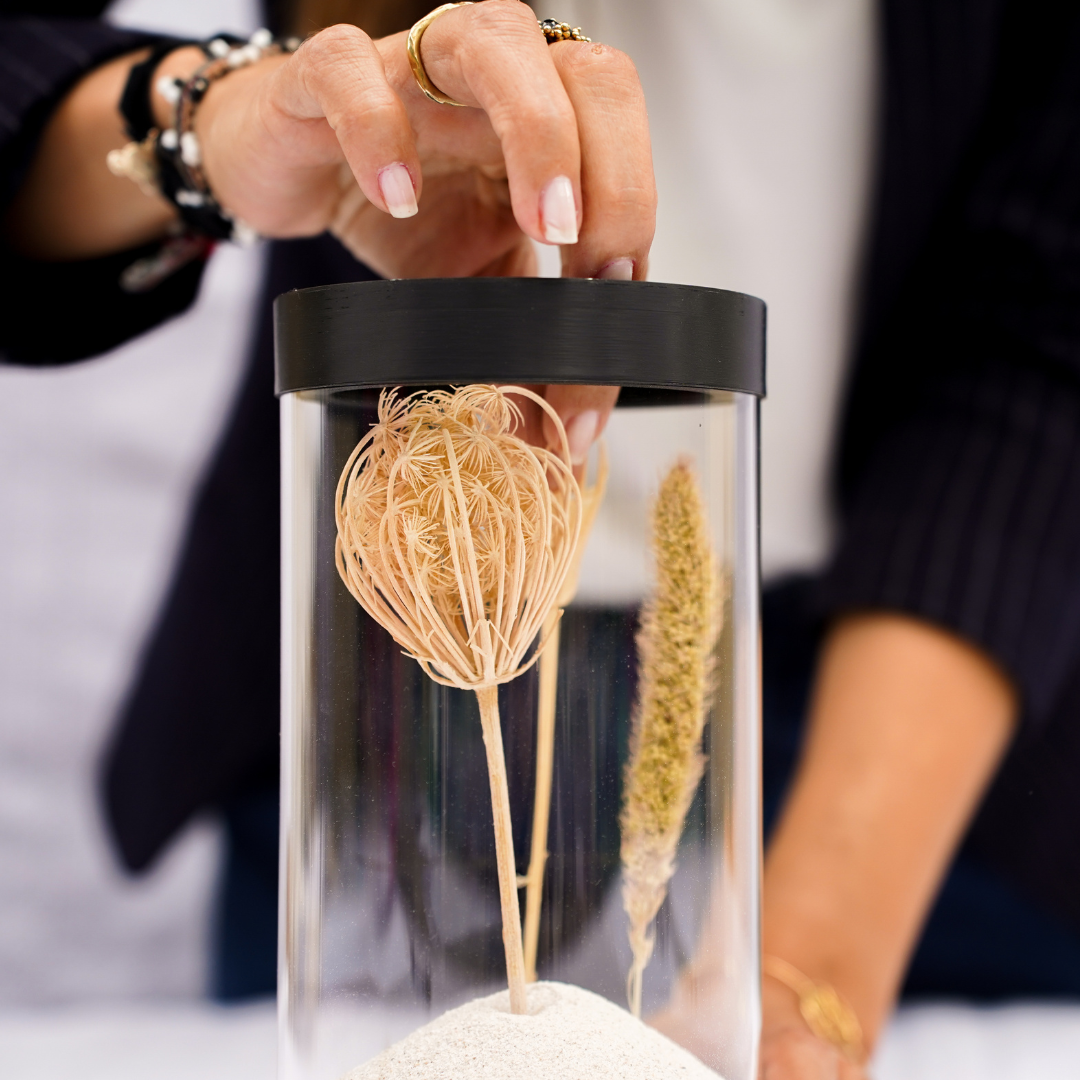 Customize
Insert what best represents your creativity inside the glass vase. An example? Sand, dried flowers, etc.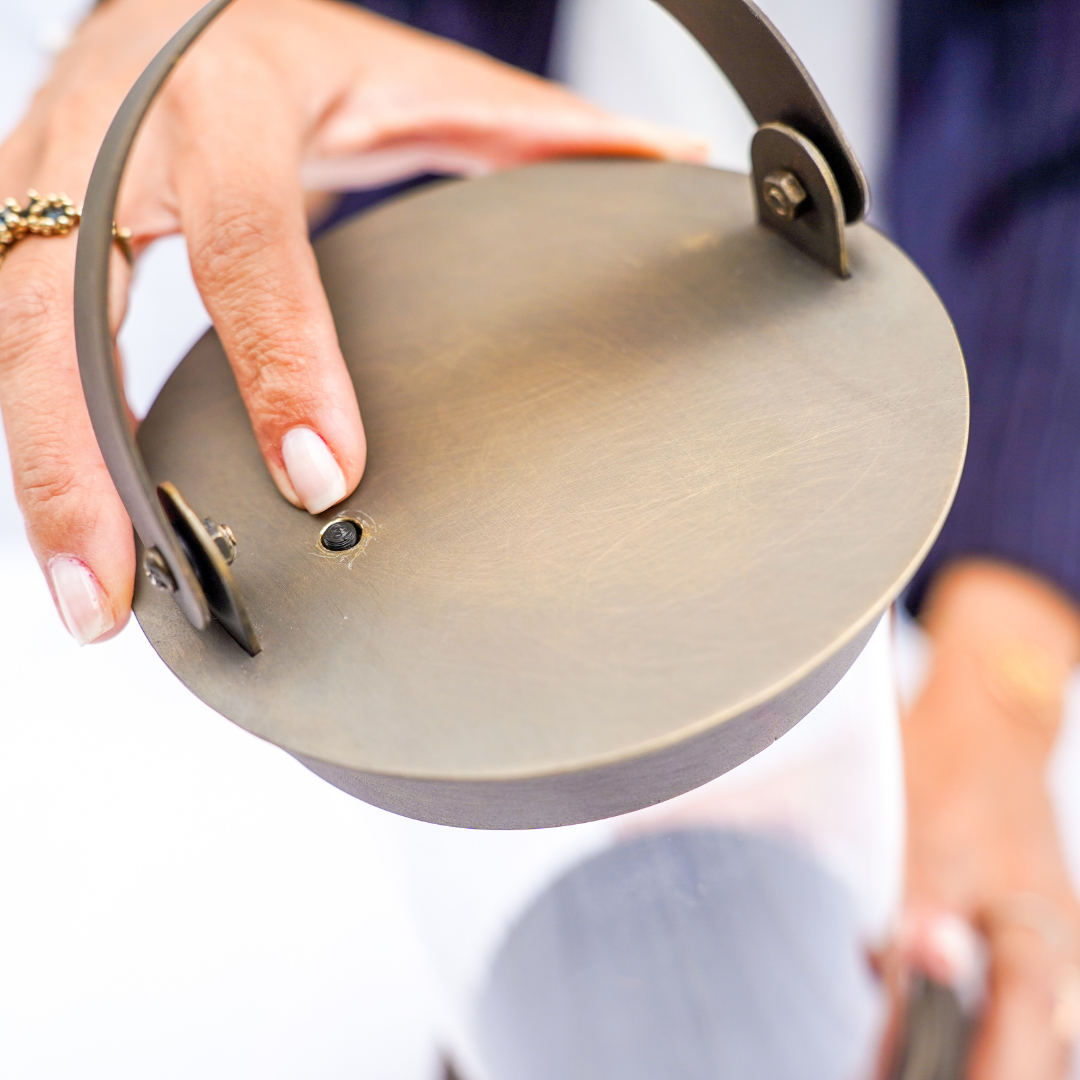 light on
Choose the level of lighting (from bright light to soft light) by pressing the button on the hat.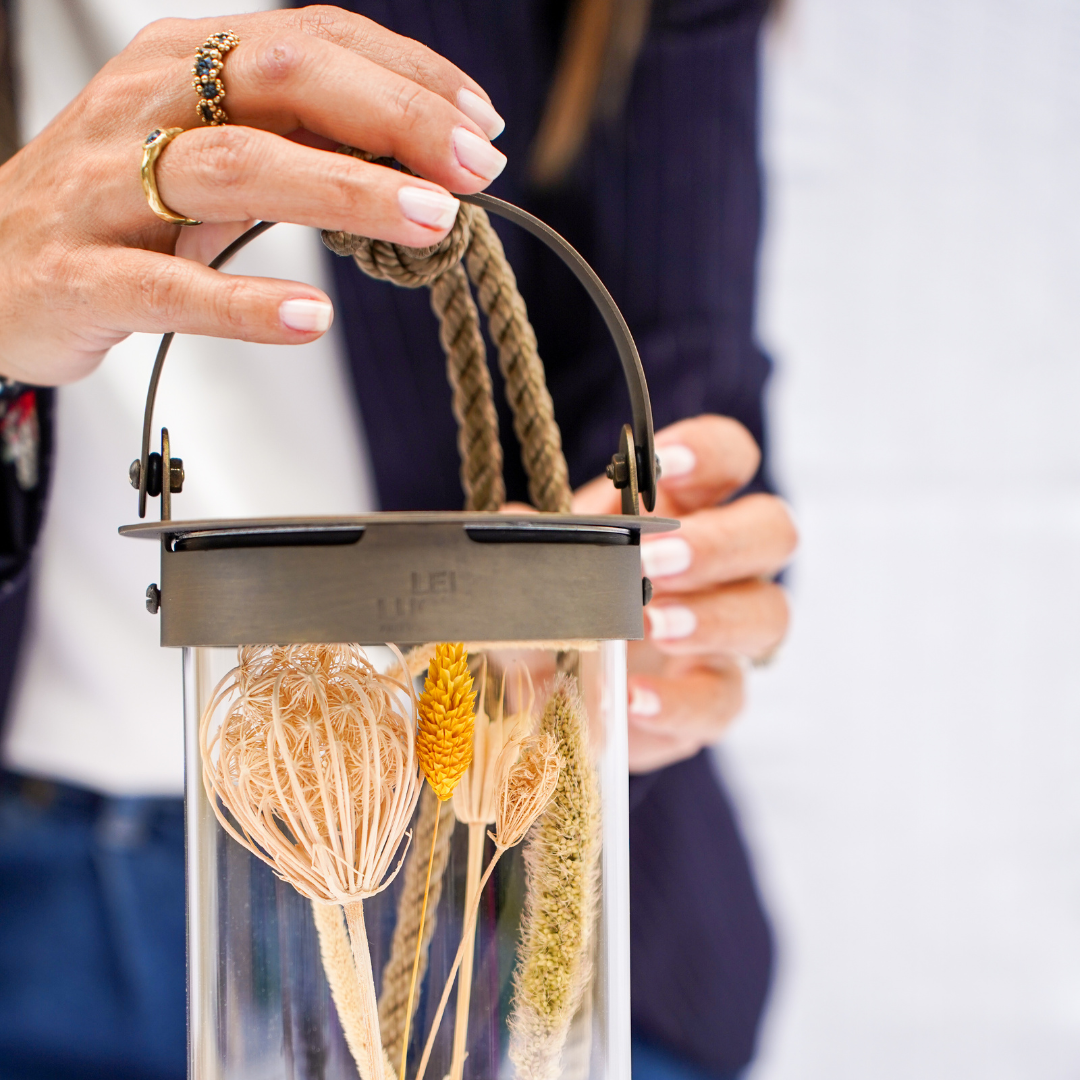 Live it!
Here we are! Bring your lamp to the table or wherever you prefer and amaze all your friends!
Simple
Frequent questions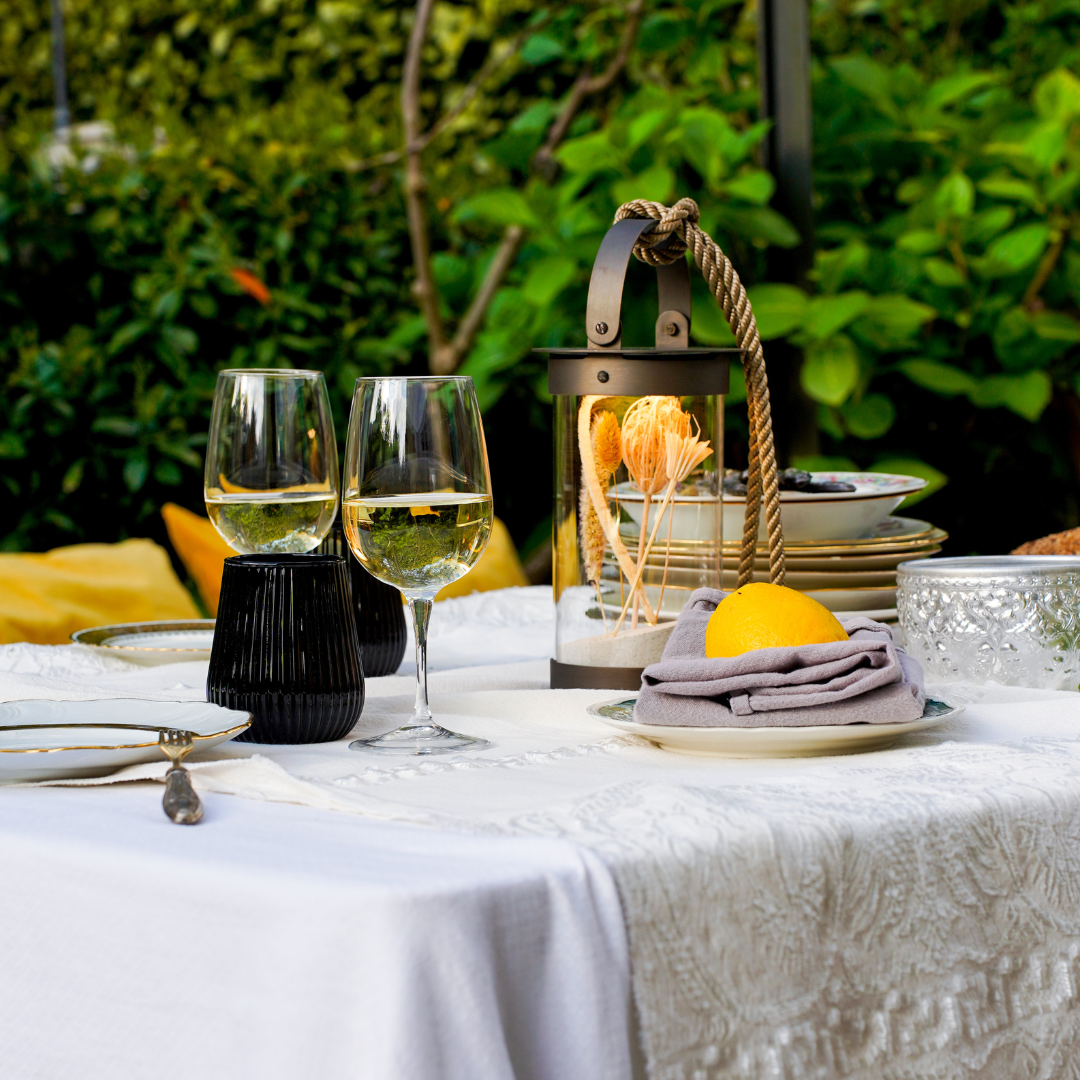 You can customize your Opera Prima through a few simple steps:
1. Take out the hat via the bayonet opening
2. Insert what best represents your creativity inside the glass vase. An example? Decorative sand, dried flowers or pebbles that you collected during a walk.
3. Close the hat with the same procedure as point 1.
4. Bring your lamp to the table or wherever you prefer and amaze all your friends!
Do I need to have material to customize it?

Definitely no! Opera Prima tickles the imagination of the most creative, it's true, but if you're not or don't have material to include at the moment, we'll take care of it! Buy the Decor Kit to bring your first work to life!
What are the cord and bag included in the package for?

We love aesthetics so much, you've discovered us. But this is not the only motivation. The cord is useful if you want to use just the hat as a light point and need to hang it (on a pergola, on a branch, etc.). However, we do not recommend hanging the entire lamp, especially if it contains decorations. The cotton bag and the box, on the other hand, are used to provide you with a safe place to store the lantern. They will protect it from impacts and dust.
Will it run out in the middle of dinner?

No! If you recharge it just before using it, the LED guarantees a maximum lighting time of 8 hours if kept at the lowest intensity, 6 hours if at intermediate level, 4 hours if you decide to set it at maximum power.
I didn't find the power cord in the package

Fortunately! Opera Prima is a wireless lamp. This means you can host a dinner in the garden and not need an extension cord to use it. What you need is a USB cable (like the one from your cell phone) which coincidentally you will find inside the package.
How do you recharge the lamp?

To recharge it, simply open the lamp, extract the LED lighting body and recharge it using the appropriate USB cable contained in the package to connect to a mobile phone charger.
Is Opera Prima water resistant?

No, the lamp is not tested to withstand a downpour. It can tolerate some humidity but we recommend storing the lantern indoors once you have finished using it.
Will it break if it falls?

Absolutely yes! The central body of Opera Prima is made of very fine glass, if the lamp falls, the glass will break. Let's hope it doesn't happen!
What if the courier drops it?

We have thought of everything! Opera Prima will travel to your home via our trusted carrier. The package is insured for its value. As soon as you have completed the order and the courier has taken charge of your package, you will be sent the link to track the shipment.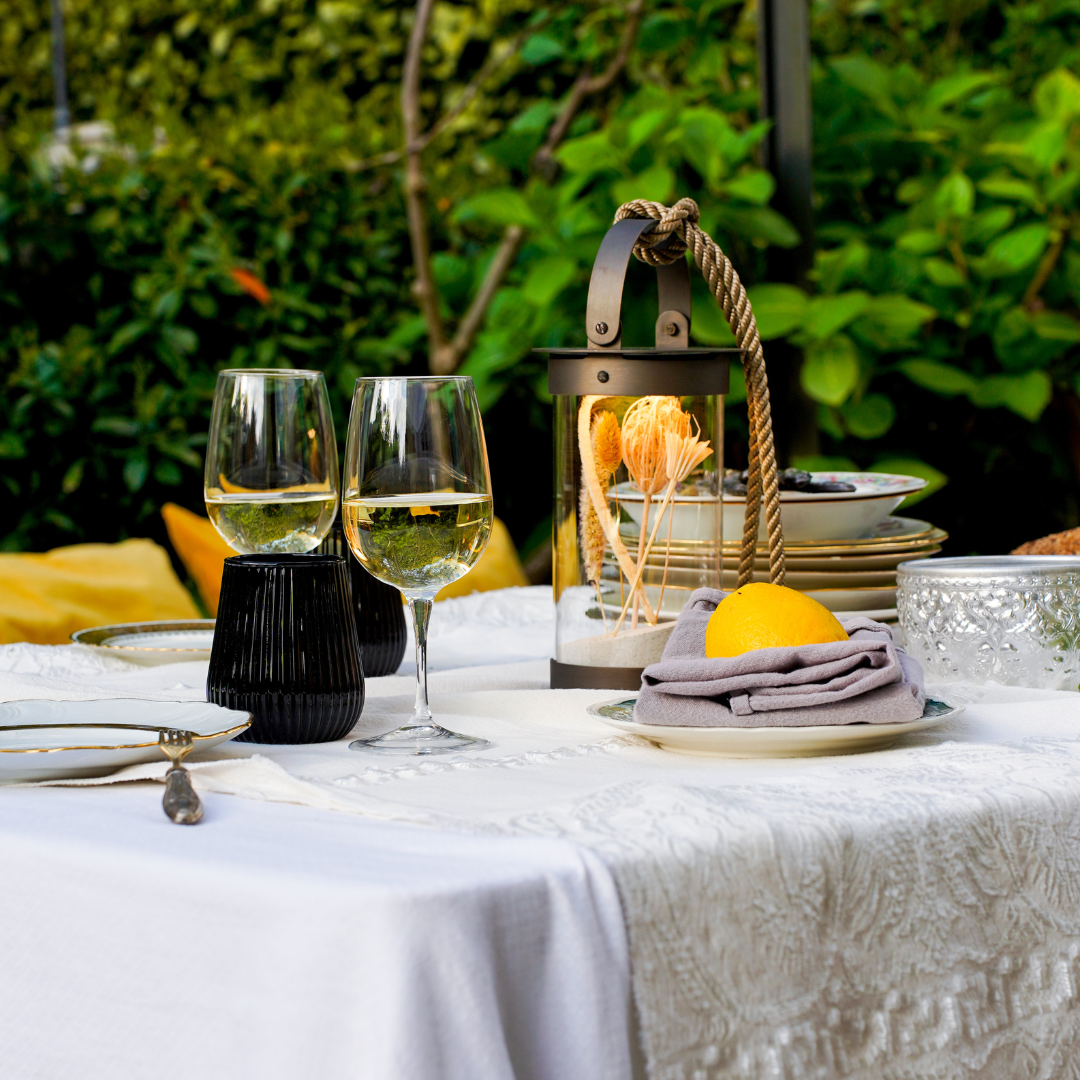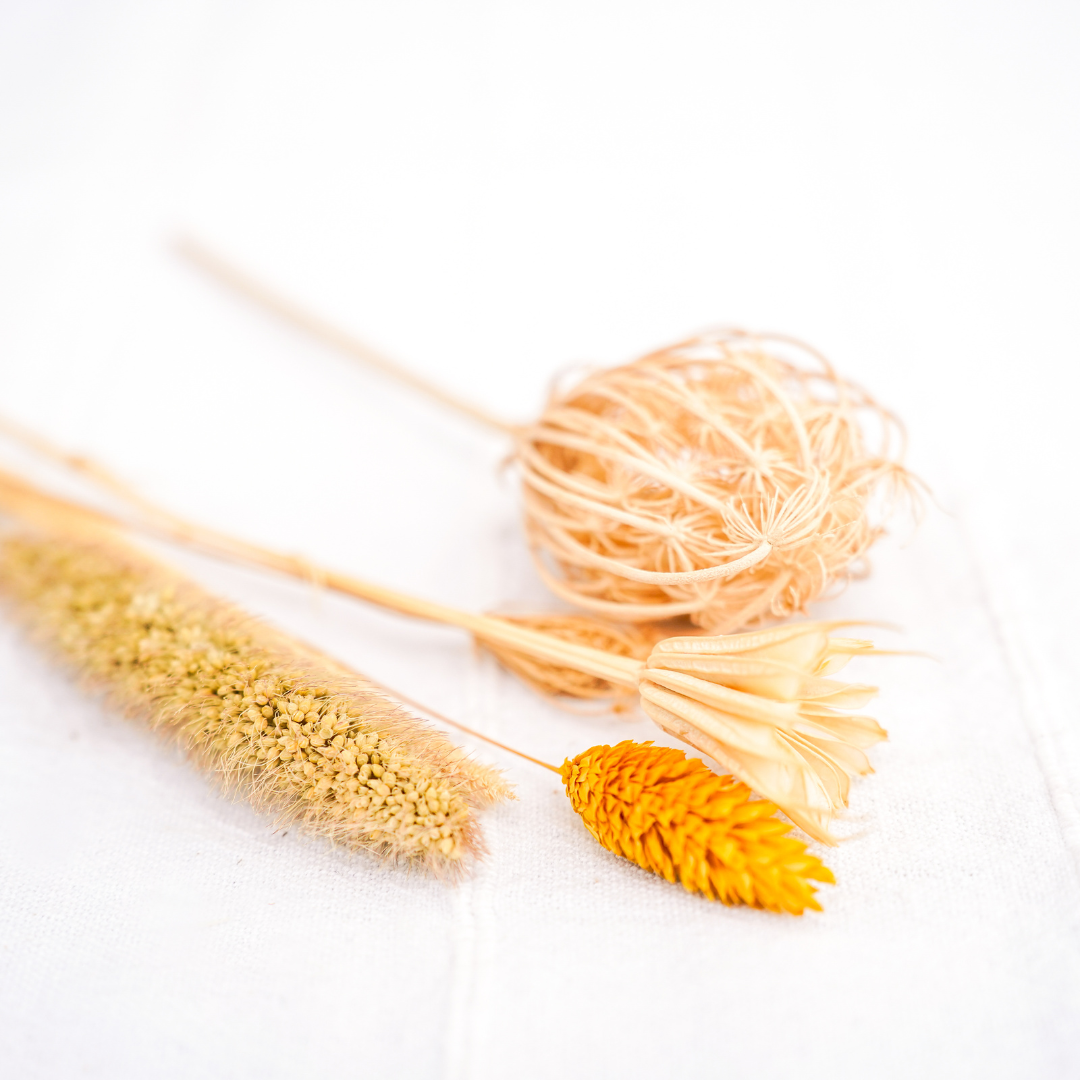 Do you need inspiration?
Here is our decor kit consisting of:
250 g of very clear and extra fine natural sand.
Natural dried flowers in shades of beige and yellow.
Buy
Light, style and design. Without limits.
Light up your evenings anywhere and with anyone. Do you want your first work?
Hurry, Opera Prima is a limited edition, secure yours.
Buy